In his second instalment Redwheel's Mike Connors explores Japan's emergence post-Covid and what the future might hold. Mike spent a month travelling in Japan arriving 3 days after the re-opening of the country to tourists. This is the second in a two-part series, the first of which can be found here.
(Slowly) emerging from Covid
Travelling to Japan just three days after the announcement of the re-opening of the country to tourism (annoyingly, on a now unnecessary business visa which had required a considerable bureaucratic process to obtain), I was surprised how quickly foreign tourists (Chinese and Russians apart) had taken advantage of the new openness, thronging some popular destinations as if nothing had happened. Visitors, however, needed to adjust to wearing masks in most settings, being separated from others by near-ubiquitous plastic screens, having their body temperatures automatically measured and applying alcohol spray to their hands when entering most premises.
Although most Japanese, like their British counterparts, are now multiple-vaccinated, and although government guidance on outdoor mask wearing has officially been relaxed, it seems that the population at large still believes that masks should be worn in all settings, even outdoors. Although Japanese people have traditionally donned masks in order to protect their fellow citizens when they have colds and are therefore more used to the idea than are visitors to the country, the way in which the whole nation is still masked up is, while slightly disconcerting, rather astonishing.
Most foreign visitors seemed to be going along with this, out of respect for their hosts, but many perhaps shared my initial puzzlement at the behaviour which seemed to stem, not from any particular collective paranoia but, rather, from a kind of behavioural inertia and a fear of being seen to diverge from the unspoken norm until all are agreed that it no longer applies.
How effective all of this has been in containing the spread of the virus is unclear but, although sceptics might regard the whole thing as slightly ridiculous, most commercial life in Japan has been spared the kind of damage which has arisen from the more or less severe internal lockdowns seen elsewhere in the world. That said, a complete revival in inbound tourism must await the effects of policy relaxations in China and the easing of other international tensions.
Solidarity and Preparedness
If the pressure to comply with sometimes complex norms (about mask wearing or anything else) which is a hallmark of Japanese society might sometimes seem oppressive ("The nail that protrudes gets hammered in." and all that), it should also be seen as an aspect of an intense collaborative solidarity which has for centuries helped the improbably large population of this narrow archipelago to thrive in difficult circumstances. Behind all the masks, then, is an impressive, collective determination to confront and resolve problems, which extends to an obsession with preparedness and with health and safety in general.
It is arguably not coincidental that a nation which is almost universally slim and lithe has a fabled longevity. Apart from the circumferentially enhanced stars of the sumo arena, obesity seems to have been banished from the land, while those who can afford it regularly submit to regular and very extensive "human dry dock" medical examinations. Television programmes extolling the health benefits of various (usually vegetarian) foodstuffs are legion, while high-calorie indulgences still seem to attract little attention in the strangely food-obsessed mainstream media.
The Japanese, then, are generally fit and healthy, long-lived, and, if my casual observations are anything to go by, ever better equipped. Long tunnels have been drilled through inconveniently situated mountains to enable a greatly expanded network of super express trains to scorch from side to side and end to end of the country, while almost everyone can be connected to fibre broadband. (I was getting 350Mb/s downloads by Wi-Fi in a sixteen-dwelling hamlet in the mountains of Nagano Prefecture).
I was not intending to mention the many public toilets with heated seats and built-in bidets but, there, I've mentioned them.
So, while Japan's lost decades may have occasioned an apparent retreat from the years of innovation and global expansion, the internal infrastructure has been enhanced to an impressive degree, whilst ever greater efforts have been made by an already environment-obsessed nation to make everything as clean and airy as is possible in such a crowded space. This cultural focus on being communally responsible for the environment is rooted in the extraordinarily strong sense of social cohesion in Japan, a trait highlighted charmingly by the behaviour of Japanese fans – and players – at the football World Cup.
A Different Kind of Future? - Inevitably
Whatever Japan may have been in the past, it is inevitable that, with an inexorably ageing and declining population, in a radically changed global competitive environment, and possessed of a very mature economic culture, it will be substantially different in years to come.
In a recent article, Leo Lewis, the Tokyo bureau chief of the Financial Times referred to:
"…one of Japan's less discussed generational divisions: the split between anyone older than about 50 and those under 35 – the latter being, arguably, the rich world's first degrowthed cohort."
Adherents to the view that an end to growth as we have known it spells disaster, would likely become dejected at the prospect of a "hopeless", dispossessed generation, struggling for survival in a contracting personal world. Such a view, however, is rooted in the perception of Japan (and others) being "bicycle economies" which fall over if the population stops pedalling to power growth. Many bewail the prospect of population decline but it is surely possible to argue that these crowded islands would be much more comfortable for a population of (say) eighty, rather than a hundred and twenty-five, millions. Meanwhile, this healthy, highly educated, resilient, creative and generally well-equipped nation should surely be able, over time, to aspire to Swedish GDP per capita levels and living standards without triggering socio-economic collapse.
Although Japan no longer enjoys dominance in many of the industries for which it was famed in the past, there are many companies which still enjoy impressive domestic and world market shares in more obscure areas of manufacturing and there are already emerging stars in areas such as healthcare, where the ageing population gives some companies the advantage of a large and growing domestic market. Globalisation, like growth, is not a one-way street, and, even as the population declines, a solid domestic economy can provide for a nation which is, in many ways, satisfied with its lot and is shifting its priorities in order to compensate for some of the dysfunctional aspects of its erstwhile growth-star status. E, S and G initiatives are alive and well in Japan – at governmental, corporate and individual levels – and Japan may be becoming the first advanced economy genuinely to prioritise sustainability over raw growth.
Donning my investor's hat, I see many Japanese companies with solid balance sheets, strong management and pricing power, selling at discounted valuations. The Yen, at ¥132.50=$1 at the time of writing, is just off the bottom end of its trading range. (How did we forget that it was trading at ¥104 just two years ago, although rather little has changed in the Japanese economy since then?).
Although Japan, in my mind, remains much as it always was, my recent travels have changed my thinking insofar as I see it less as an almost miraculously successful nation standing on some precariously fragile foundations and more as an exemplar of what a unified and collaborative modern society should be. Its strength lies in an apparently unshakable unity of purpose.
It is sometimes said in Japan that the safest place in which to take refuge during an earthquake is in a grove of bamboo, where the complex, intermingled root system holds everything together and nothing is likely to fall on your head. International investors should perhaps consider that the solidity of the Japanese thicket might offer an attractive refuge during the potentially shaky times ahead.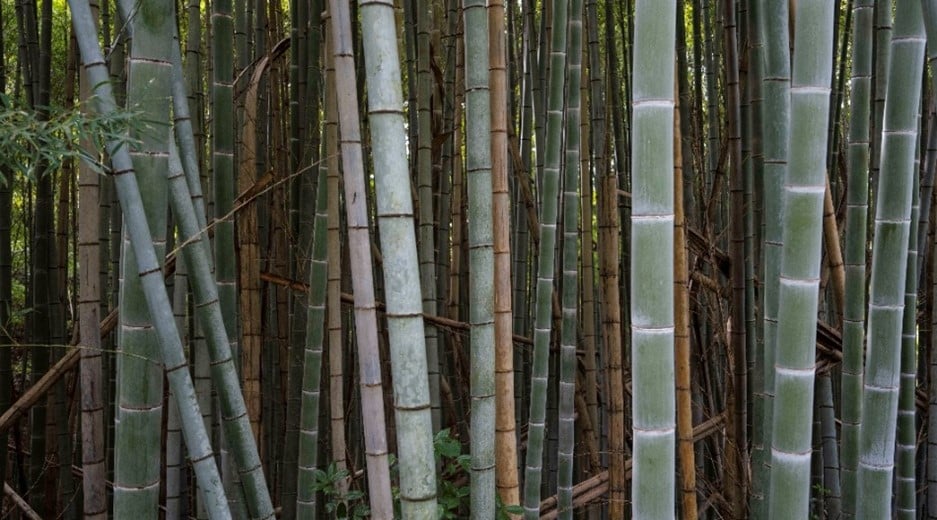 Key information:
No investment strategy or risk management technique can guarantee returns or eliminate risks in any market environment. Past performance is not a guide to future results. The prices of investments and income from them may fall as well as rise and an investor's investment is subject to potential loss, in whole or in part. Forecasts and estimates are based upon subjective assumptions about circumstances and events that may not yet have taken place and may never do so. The statements and opinions expressed in this article are those of the author as of the date of publication, and do not necessarily represent the view of Redwheel. This article does not constitute investment advice and the information shown is for illustrative purposes only.